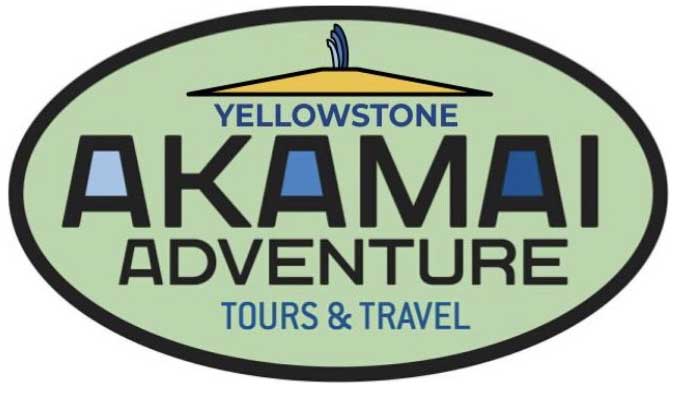 ALOHA E Komo Mai (welcome) from Akamai Adventures, a private tour guiding company with 9 years of 5 Star Standard of Excellence Awards on TripAdvisor that provides fun, educational, interactive, and interpretive tours to the Greater Yellowstone Ecosystem of Yellowstone National Park, Grand Teton National Park, Hawaii Volcanoes National Park & beyond... Let your knowledgeable guide's expertise bring you to the uncrowded "hidden gems", that are off the beaten path, maximizing your experience and time. Our tours provide bountiful wildlife viewing, geology, culture, and history while keeping you captivated and safe. All of our excursions are private, personalized, custom created to meet your likes and interests. Allow our years of experience and passion to create the perfect adventure of a lifetime for you & your family! We provide pick up and drop off service from overnight accommodations including, but not limited to: Fremont County ID, Teton Valley, ID, and West Yellowstone, MT.
Explore with Akamai Adventures discovering wildlife, wild places, and learn about the cultural history of the three most MAGICAL places the on the planet -Yellowstone National Park, Grand Teton National Park, and Hawaii Volcanoes National Park. The following are some examples of what to expect when hitting the trail with Akamai Adventure Private Tours:
Land where humans share an untamed majestic scenery with wolves, elk, bison, eagles, and bears.
Visit roaring waterfalls, feel the heat of the sizzling hot springs and experience the mist of erupting geysers.
Explore territory where people have been traveling through for the last 11,000 years!
How do I make a reservation? Check us out online: www.akamaitours.com
You can call us, email or text-we are available 24 hours a day, seven days a week email: [email protected]
Call us TODAY 808-640-1618 to reserve your ADVENTURE of a lifetime...
Mahalo Nui Loa (Thank you very much),
Hayley & Tyler Ford
**Akamai Adventure Tours were featured on the front cover of the USA Today in celebration of the National Parks' Centennial Anniversary - http://www.usatoday.com/story/travel/experience/america/national-parks/2016/10/